Last year at Dreamforce, InsideView showed the power of Smart Agents and how it developed typical data into sales intelligence. This year InsideView is going a few steps forward to show companies how to get a 3D view of your customers and prospects to increase revenue. DreamforceIn3D.com
See Your Leads in 3D [tweetmeme source= "insideview" only_single=false]
Sales people are always looking for an edge. Looking for any piece of information that they can use to identify an opportunity or build stronger relationships through social media. With Twitter on its way to hitting 200 Million registered users, 80 Million professionals on LinkedIn and 500 Million on Facebook, sales people should be looking at this as an opportunity to drive opportunities through the roof.
InsideView recently kicked off the Social Selling University and the entire campaign is designed around showing sales people how to use social media in a way that builds their networks and generates new opportunities.
Dreamforce Resources
Dreamforce is only a couple weeks away and fans of the cloud are going to be looking for online resources that can keep them up to date with Dreamforce news.
InsideView has a few resources for our Dreamforce readers. The InsideView Facebook page will have a lot of information but we have segmented a few other Dreamforce Facebook places for you. The Dreamforce Event page already has over 850 people saying they will attend.
Dreamforce Parties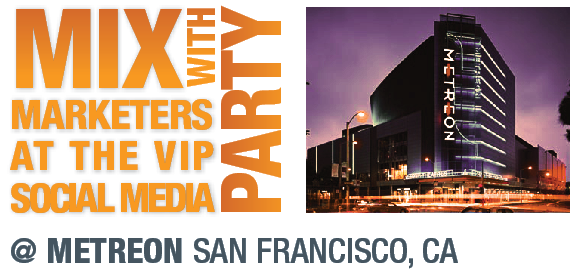 I've been trying to find a list of all the parties that people will be hosting during Salesforce but there has not been much posted on them. Maybe InsideView is ahead of the curve with our announcement of our joint party with ExactTarget on Wednesday at the Metreon and InsideView is hosting a party on Monday that will be sure to welcome all of our friends and customers coming in from all over the US.
InsideView will be at Booth # 924 in Dreamforce and you will want to come by early and get entered to win our event prize, a 50″ 63″ Samsung 3D ready TV.
We will also be breaking our booth into two parts. one or general foot traffic a demonstrations of the application and the other half will be used as a theater to where w will have guest speakers (to be announced) and more Social Selling University content.